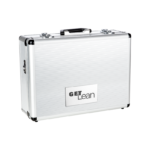 GET LEAN – wersja po polsku
October 2, 2019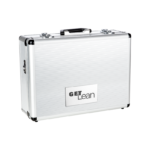 GET LEAN – version auf deutsch
October 2, 2023
GET LEAN – version in english
3.475,00 $
The license allows for unrestricted training of employees at a single site
This license can also be used by universities and other schools
The price includes 23% VAT
It is forbidden to copy the game
By purchasing a license for the GET LEAN game at your facility, you receive the right to run the game independently and repeatedly for your use in your company. As part of the license, you will receive the following from us:
A complete set of "hedgehog" blocks in different colors
Detailed role descriptions for the participants and process sheets for operators and quality control
A PowerPoint presentation introducing participants to Lean Management and explaining the principles of the simulation game.
Detailed instructions on how to run the simulation game with all the tips on preparing the room before the game starts, setting up the table layout, setting up the sets of blocks for each operation, and managing the different game scenarios.
Order schedule for each of the six sessions separately
Production cost analysis sheet
Finished goods warehouse order sheet for the six sessions
Flash drive containing electronic versions of the following documents (in PDF format): role descriptions for the participants, process sheets for each job, quality control specifications, an introductory presentation on the Lean Management system and the rules of the simulation game, instructions for the simulation game facilitator and all forms.